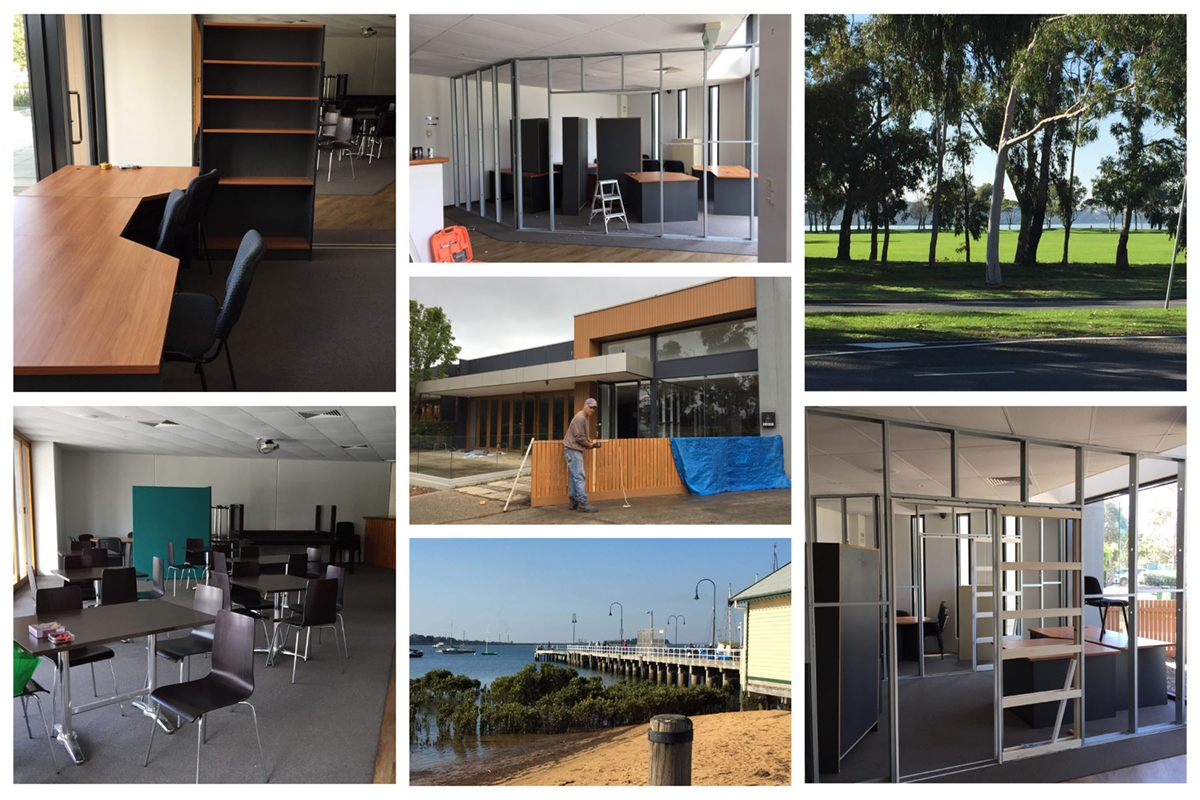 Kindred's new home at Hastings
Just an update on how things are going at our new premises at 29 Marine Parade Hastings.
After finally getting the permit we needed from the Mornington Council, we have been able to make a start on doing some of the setup work that is required. Rob Poole has been working to create a couple of internal rooms (in our open plan building) so that we can have an admin area and also a private space for phone conversations. We are also in the process of organising the furniture, equipment and bus that we will need for the clubhouse. Outside – we have erected a picket fence so that we now have a private front garden area. We are hoping to have much of the work completed in time for our Annual General Meeting which is on Saturday 16th November at 2.00pm.