I just enjoy doing it, it gives you a purpose in life, creates a schedule for your week. It might take me a few times to get out the door, but when I do, I love it. It really gives me a purpose.
---
Lynne
Kindred Clubhouse member
I've come to every session since it began. I feel I'm more social, more comfortable, more confident and even more relaxed in social environments. Not just here, but outside too.
---
Paul
Kindred Clubhouse member
About

Kindred Clubhouse
Kindred Clubhouse Inc. is a non-profit organisation focused on mental health support.

Founded in 2016 to provide individuals with mental illness access to a safe, welcoming space, Kindred Clubhouse aims to create a strong community, network of support, and lasting friendships with access to employment and education opportunities.

A community-based centre located in Hastings on Victoria's Mornington Peninsula, Kindred Clubhouse operates in-line with the internationally recognised Clubhouse model – an evidence based model for mental health recovery.

Kindred Clubhouse is run by and for our members, this means members work side-by-side, as peers and partners, with the staff to run every function of our Clubhouse.
What Is A Clubhouse?
A Clubhouse is an internationally recognised, evidence-based model for mental health recovery. First and foremost a community centre, a Clubhouse offers people with mental illness the help and support to reach their full potential.

More than simply a programme or social service, a Clubhouse is a community of people who are working together to achieve a common goal – the attainment of lasting health and happiness for its members.

Basic components of a successful Clubhouse include: a work ordered day, consensus-based decision making processes, opportunities to access paid employment, assistance in accessing community based education programs, social and medical services and housing, the provision of regular weekend and evening social and recreational activities. To learn more about each of these components check out our Clubhouse information series.

The Clubhouse model is a proven approach to mental health recovery with more than 300 successful Clubhouses across the globe and Australia including Queensland, New South Wales, South Australia and Tasmania.
Join Kindred Clubhouse
As a free peer-support mental health organisation, we love to see new faces. All you need to do is contact us or turn up for a coffee and you will find a very warm welcome. Please feel free to bring a friend or family member for a little extra support. We can even shout you lunch!
Clubhouse Open Hours
Wed – Fri
10am – 3pm

Saturday
10am – 2pm

Location
Kindred Clubhouse

Street Address
29 Marine Parade, Hastings 3915

Phone
0435 086 729

Email
info@kindredclubhouse.org.au
Let Us Know You're Coming
Make a Referral
Michael Sillekens
President
Michael has worked in mental health service delivery for more than 25 years. He trained as a psychiatric nurse at Lakeside Hospital…
Read More about Michael
Brad McLean
Vice President
Brad McLean joined the Kindred Clubhouse Board in September 2019. Brad is the Employee Relations Counsel at BlueScope Steel Limited.
Read More about Brad
Karen Dixon
Secretary
Karen is an Occupational Therapist with 20 years of experience in Victorian mental health services…
Read More about Karen
Sam Holyman
Treasurer
Sam originally hails from the eastern suburbs of Melbourne however completed his secondary education overseas in London, U.K…
Read More about Sam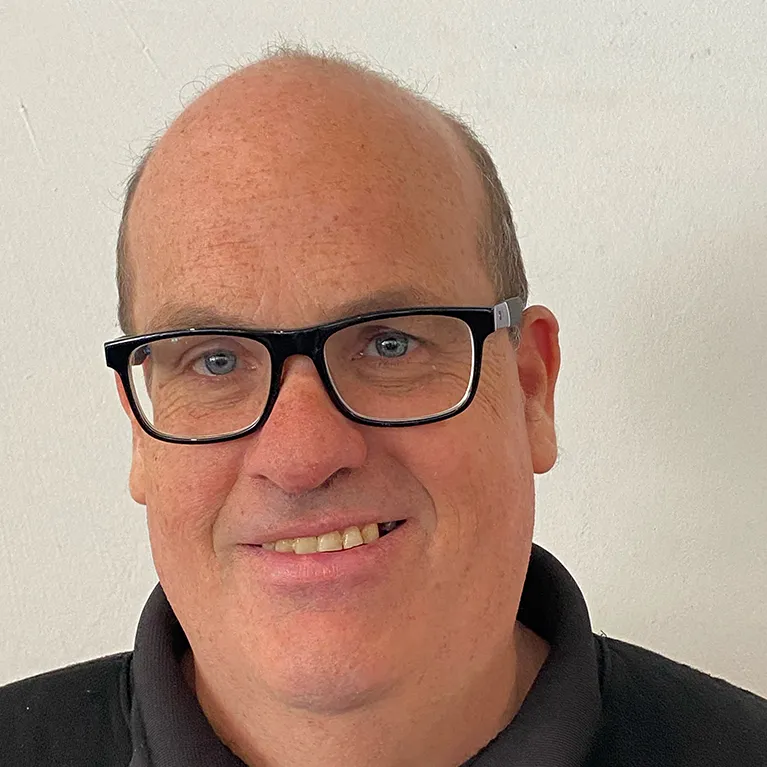 Nick White
Committee Member
Nick White is proud to be a member representative on the Clubhouse Board. He has been a member for three years and…
Read More about Nick
Eric Lindner
Committee Member
Eric has extensive experience as a senior executive in government and privately owned businesses providing essential services…
Read More about Eric
Sarah Nyikos
Committee Member
Sarah has been an active member now of Kindred Clubhouse for 5 years , and is excited to be a member advocating on behalf of the other members…
Read More about Sarah
Kim Kerr
Committee Member
Kim has worked in the Victorian community mental health NFP sector for over 35 years which included helping to establish…
Read More about Kim
Get in touch to learn more about Kindred Clubhouse