An example of our Saturday timetable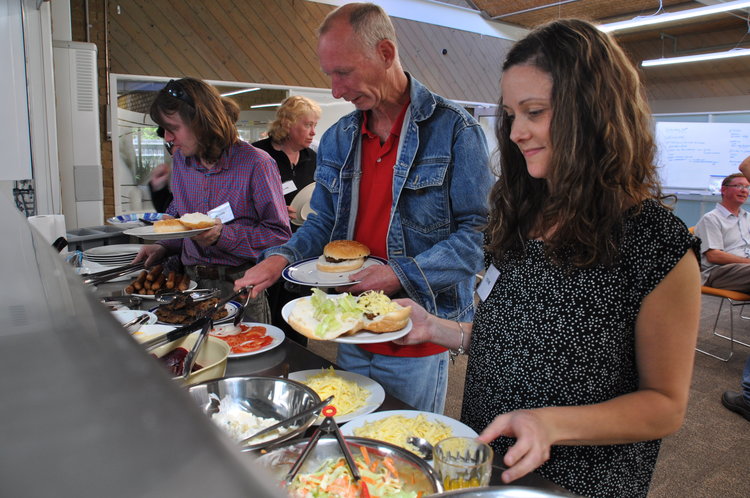 11:00 am to 11:30 am
We start with coffee, tea and biscuits.  This is an opportunity for Kindred Clubhouse members to catch up on the week or take the time to get to know new members.
11:30 am – 12:00 pm
We move into the welcome meeting where we recap on last week and organise groups and activities for the current week.
12:00 pm – 1:00 pm
Activity time!
One group will prepare lunch for all members.
Examples of other activities include computer skills, gardening, creating Clubhouse welcome packs.
All activities are decided on by Kindred Clubhouse members.
1:00 pm – 1:30 pm
Lunchtime – an opportunity for us to get back together again and enjoy some great food.
1.30 pm – 1.45 pm
Clearing up time – everyone mucks in.
1.45 pm – 2.00 pm
Closing meeting; we discuss plans for the next week.